Electronics Service and Repair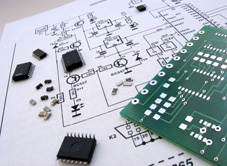 YTI is a fully equipped service and repair center for virtually every type of vacuum instrument. Our expert staff offers you the highest quality job in the best turnaround possible for new installations, preventive maintenance or emergency service. YTI can provide this quality and speed of service via our staff of fully trained service engineers and our complete in-house electronics laboratory.
YTI has a full line of spare parts for most vacuum instruments and a variety of new and rebuilt vacuum instruments available at very competitive prices.
Please call for a full description of our services.
Services
Fully Equipped Repair and Service Center with complete in-house electronics lab
Fully Trained Engineering and Service Staff
Service on all major brands and types of vacuum instruments:
| | |
| --- | --- |
| Types | Brands |
| Chart Recorders | Advanced Energy |
|  Cryogenic Instruments | AircoTemescal |
|  E-B Source Controllers | CHA |
|  E-B Source Position Modules |  Commonwealth Scientific |
|  E-B High Voltage Controllers | Eddy Company |
|  Furnace Controllers | ENI |
| Gauge Controllers | GranvillePhillips |
|  Gauge Set Point Switch Boxes | Hastings |
|  Gauge Tube Selectors (Ion) | Inficon |
|  Gauge Tube Selectors (TC) |  Ion Tech |
|  In-Source Controllers | K.H. Frederick |
|  LN2 Controllers | Kronos |
| Over Pressure Controllers | LFE |
| Plasma Igniters | MKS |
| Pump Sequencers | MRC |
| SCRs | PerkinElmer |
| Sputter Controllers | Sloan |
| Substrate Rotation Controllers | Sycon |
| Sweep Controllers | Tegal/Plasmaline |
| Valve Controllers, and more… |   |
---
 Full Line of Spare Parts Available
On-Site Repair Capabilities
Fast and Secure Service